Astro-Chakra Synergy System®
Ascension Acceleration Healing Therapy?
This healing modality and the energy associated with it is unlike any other.
It is PURE, EXTREMELY HIGHLY ALIGNED, AUTHENTIC, UNIQUE and POWERFUL.
It has to be experienced as words fall short!

Brenda Kelly, in 2004, channeled this unique healing modality.
The source of this channeled modality are high vibrational 'Source Beings' specifically;
'The Brotherhood of Light'
'The Galactic Federation'
'The Angelic Realms of Light'
including other Light Guardians / Beings and Galactics

It's vibration and information is new to this planet, and may be learned by anyone
who is looking for that next step in their 'Soul-volution' ......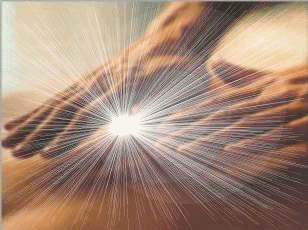 ---
*Covered in the workshops;
channeled healing symbols

channeled planetary healing symbols


constellations, crystals

vibrational essences, energy enhancement techniques

breathing techniques


planetary aligning techniques

use of colour, advanced treatment sessions

and much much more....an extensive range of innovative techniques which all have a powerful and potent effect on your energy field and overall sense of wellbeing.
*For more information go to FAQ
---
There are 4 modules in the training;
Module 1 (beginner) - 2 day course

See Manual below
---
Module 2 (intermediate) - 4 day course
See Manual below
---
Advanced Module I - 4 day course
See Manual below
---
Advanced Module II (*advanced healing and instructor training level) - 4 day course
See Manual below
---
Each module includes a comprehensive and easy to understand user's manual,which fully outlines, illustrates and explains each step and process of this innovative therapy.
*This healing modality is ahead of its time. There are many advanced techniques and never before seen procedures, each step of which is easy to follow and apply, using the step by step guide with simple instructions and diagrams. All entirely original and powerful information channeled from The Brotherhood of Light, The Galactic Federation and the Angels of Light.

All healing workshops are held in a sacred space with comprehensive manuals and crystals included in the cost.
---
*Within these 4 modules, the healing modality primarily consists of 5 main streams;
Symbols; for healing, balancing and raising the vibrational frequency of the physical body and its surrounding energy system.
Treatment Sessions; specific outlined methods, using tools such as crystals, incorporating the Astro-Chakra Synergy System® Chakra and Planetary Chakra cards, sound, colour etc, for a gentle therapeutic and yet powerful effect.
Energy Enhancement Techniques; consisting of a wide range of powerful yet simple techniques specifically channeled to promote a feeling of increased energy, wellness and peace.
Energy Initiation Techniques; specialised techniques to vibrationally work with to enhance and alter the energy field to a higher vibrational rate.
Aligning Techniques; to bring the physical body and surrounding energy fields into alignment with the higher frequencies of planetary, star systems and their 'Spiritual Overseers' .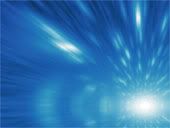 ---
*Cost is $75 for the session which lasts between 1 hour and 1 1/2 hours.
---
*For more info go to FAQ
---
---
*Click here for further feedback and testimonials

---
Lucy Lyne
Principal of

'The Chiron College of Astrology and Healing'



"This channeled healing modality has a purity of energy associated with it.
I have found that the energy level this modality operates at is of an extremely high frequency and I personally have experienced profound shifts within my physical body both during and after a treatment session.
It's a system that can be greatly beneficial to people who are evolving and on their spiritual path who are looking for ways to support and enhance their journey.
This energy would greatly benefit healers and those already involved with other healing modalities as it helps to raise a person's vibrational level or frequency to a higher, finer frequency."
*Feedback from a client of Nicola Rule (ACSS AA HT – certified instructor);
"Today I had my first Ascension Healing from Nic. I struggle to find words for the experience - so much of what happened does not fit into a two-dimensional sentence - it really needs to be felt to be understood. Even though I knew with my intellect that only Nic was in the room, my spirit was aware that the room was full of helpful and special beings who were working by her side. I felt as if I was being 'tuned' - like an old, neglected piano being brought back into harmony. During the healing I felt deeply, deeply calm and yet still very aware of the changes occurring in all parts of my being. I know that this healing will continue long after today and I feel that it adds another huge dimension to the amazing bodywork that Nic does. Thank you." Tracy Barnes, Caloundra
---
Copyright© 2010 Brenda Kelly